< BACK
Chameleon June
May 17, 2019
CV: Kayano Ai
Rating: A
Role: Damage Dispersal, Vine Protection
Story
The Chameleon Saint is Shun's childhood friend. She spent five years on Andromeda Island with him. Her personality is both firm and tenacious, qualities essential for Saints.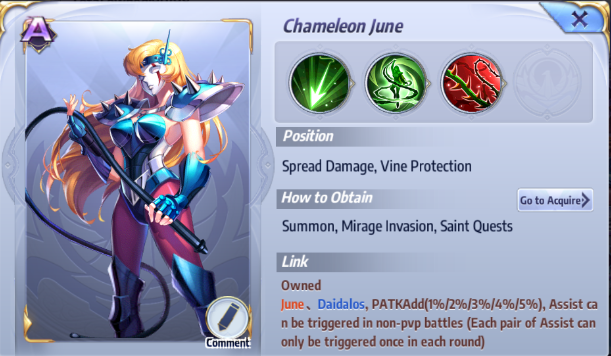 Skill Analysis
Long Whip.Penetration: Basic attack, 0 cost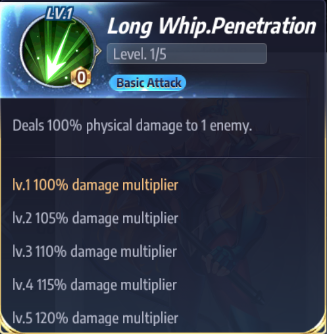 Deals 100% (105%/110%/115%/120%) P.DMG to 1 enemy.
Vines·Growth: Support, 1 cost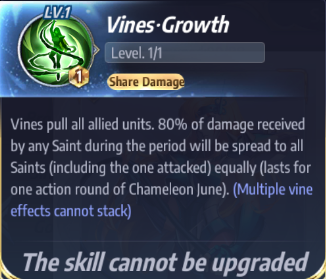 Vines link all friendly units. 80% of damage taken will be spread to other tagged Saints (lasts for 1 of June's action rounds).
Passive skill - Chameleon.Breath: 0 cost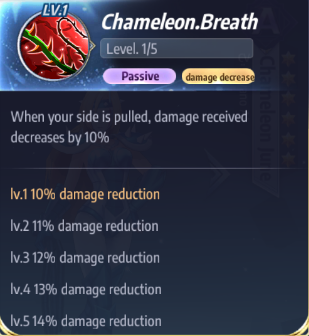 Friendly units that have been tagged take 10% (11%/12%/13%/14%) reduced damage.
Analysis
Very powerful support Saint excelling at dealing with single-target damage Saints. Great for both PvP and instances.
Cosmo
Red: Fire Drop (P.ATK & P.Crit)
Yellow: Seiya (HP & Inflict Status Chance)
Blue: New Moon (P.DEF & SPD)



Special Cosmo: Mandala (reduces damage taken by 15%)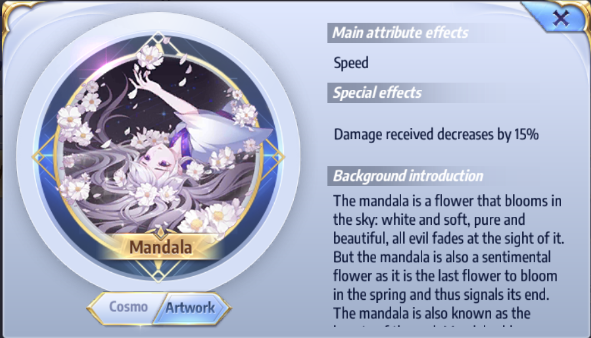 Lineup
Lineup recommendation: Kiki + Lizard Misty + Chameleon June + Phoenix Ikki + Aries Mu + Eagle Marin

Utilize June and Marin's abilities to deal with single-target damage dealers, and use Ikki and Misty to handle AoE damage dealers. This makes you capable of handling most attack-focused lineups.
Counters
Focus her with all of your attacks and crowd control. Spare no effort in restricting her actions.
Training at Andromeda Island (Cepheus Daidalos): P.ATK +1%, 2%, 3%, 4%, 5%.
Masked Beauty (Ophiuchus Shaina, Eagle Marin): HP +1%, 2%, 3%, 4%, 5%.
Master's Revenge (Pisces Aphrodite, Andromeda Shun): P.ATK +1%, 2%, 3%, 4%, 5%.
Bronze Saint (Wolf Nachi, Unicorn Jabu, Cygnus Hyoga): HP +1%, 2%, 3%, 4%, 5%.