< BACK
How to Spend Money in Saint Seiya:
Apr 12, 2019
How to Spend Money in Saint Seiya: Knights of the Zodiac
Posted on 2018.09.24
Today's topic is about how to spend your money and get the best bang for your buck.
I. How to buy Diamonds
We recommend the following methods for obtaining Diamonds and spending money, as they are the most cost effective:
1. Rebate Cards: Needless to say, rebate cards are the most cost-effective way to spend your money. They're a must buy. A Month Card and a Week Card can be purchased. Each gives you Diamonds every day, the former for a month, and the latter for a week. These two cards can be active at the same time.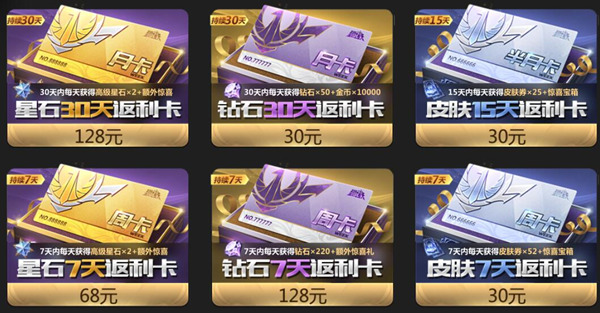 2. Graude Fund: The Graude Growth Fund is a long-term investment. The fund's level increases depending on the amount of time you spend in the game, and so do the rewards. If you plan to play this game for a long time, then buying the Growth Fund gives you the most Diamonds for your money, hands down. The Growth Fund has two plans, a ¥30 one and a ¥60 one. You can see the ¥60 plan after purchasing the ¥30 one.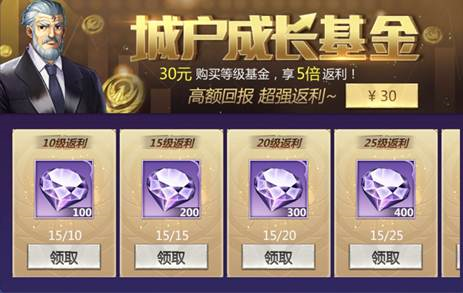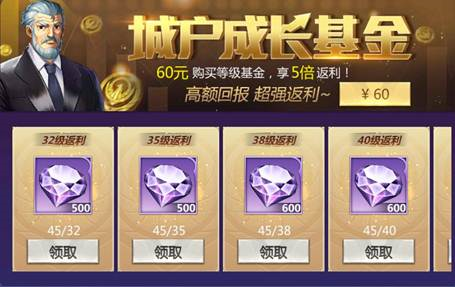 3. Double Diamonds on your first purchase: In the Recharge Diamonds Mall, the first time you buy each one of the options, you get twice the rewards depending on how much you spend. It's recommended to buy all of the options once to get the double rewards. Buying the ¥648 one gives you a Diamond Pack, which can be shared in your legion chat. It's a pretty good deal.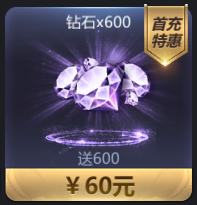 4. Sale Packs: These usually refer to limited packs which can be purchased directly.
Out of these, I'd recommend the Weekly Ultra Gamer Pack above all others. It is a limited time pack that can only be purchased once per week.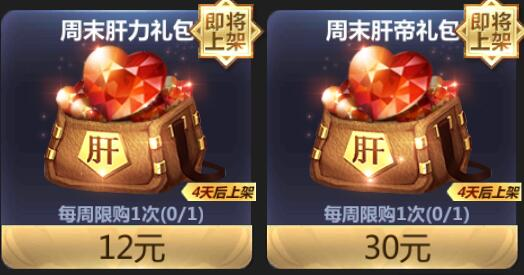 The Ultra Gamer Pack becomes available every weekend and contains a huge amount of Stamina for a low cost. Most paying players choose to purchase it, which is why it can only be bought once per week. It's recommended to purchase this when you're starting out, or you might end up lagging far behind other players.
Let's see what this pack has to offer: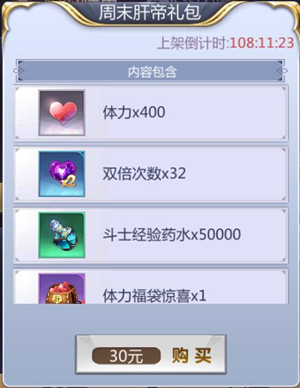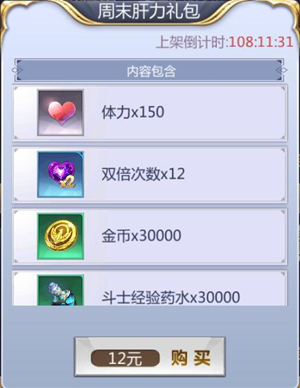 The ¥12 Pack contains 150 Stamina and 12 Chronos Stamina, and the ¥30 pack contains 400 Stamina and 32 Chronos Stamina. It's a must-buy pack if you're spending money.
5. Limited time, limited offer packs: There are a lot of limited time packs that can only be purchased once. These include many Advanced Astral Gem and SS packs, which are more cost effective than directly buying Astral Gems with Diamonds. Sometimes there are also a large number of other advanced materials and additional Tome/Cosmo packs that will appear at random.
6. Buying Stamina: As a pro gamer, you want to keep up with the average level of the server. In order to achieve that, you need to buy enough Stamina.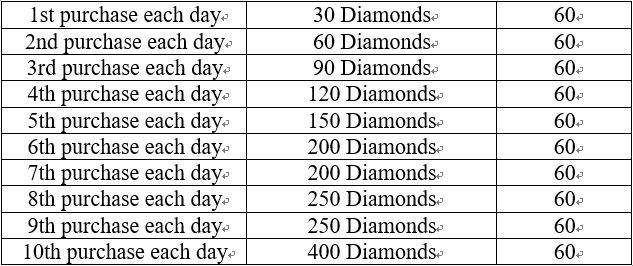 It's recommended to buy it 7 times for maximum cost effectiveness; any more than that and it is no longer worth it. You get more Grand Pope's Treasures per day the more Stamina you have. As the saying goes, the more the merrier.
II. How to get the best bang for your buck
Apart from Stamina, what else is worth buying with Diamonds? Here is a short list:
1. Resources:
a). Experience: Other than playing Ancient Ruins, you can also purchase it directly in Marin's Training. It is preferable to not use this option until you are at a higher level, since the amount of experience scales with your level. You can also salvage your surplus Saints after your reach level 20. The Stardust you receive can be exchanged for experience in the Redeem menu. 20 common Stardust can be exchanged for 200,000 experience. It's a very cost-effective option during the early game.
b). Gold: Your biggest source of Gold will be Mystical Treasures and Legion Commission quests. Gold with an 80% discount will also start appearing in the Mall after you reach a certain level. If you are in dire need of Gold for leveling up and enchanting Cosmo, this is a good way to obtain some extra Gold.
c). Skill Tomes and Experience Tomes: Skill Tomes can be bought from the Mall every day at fixed times. In addition, Skill Tome Shards will be randomly included in all kinds of gift packs (between 1-5). Be sure to purchase any when you see them, since a Skill Tome is equivalent to an S card. Besides, leveling up a Skill Tome costs less than drawing a certain S card.
Experience Tomes drop in instances, and the 20-point reward in Arena guarantees 1 Experience Tome (I've heard that level 40 accounts and above have a chance to obtain 4-star tomes). Weekly instances also grant Experience Tomes regularly. (C cards are recommended for leveling up Saints below 3 stars; Experience Tomes become better for higher levels)
2. Mall:
The Mall contains both good deals, as well as some mediocre ones. Just look at Advanced Astral Gem Packs.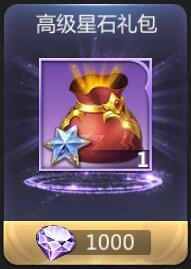 If you buy Astral Gem Packs to summon Saints, it's cheaper than buying Astral Gems directly. You have to wait for them to appear in the Mall, though. If you feel the need to summon new Saints, you can buy Astral Gems from the Mall beforehand and pile them up.
Chronos Stamina and buffs—when you have more than enough Stamina available and need to spend it quickly, it is a very good choice to buy Chronos Stamina from the Mall. The Ancient Ruins Buff is a must buy, too. It helps level up your Saints really quickly.
If you see Gold with a 70-80% discount, don't even hesitate, just buy it.
The same goes for greatly discounted Growth Tomes of high star levels.
(As a final reminder, the experience potions aren't really worth buying)
As for the other malls, just keep your money for Skill Tome Shards.
3. Your starter account is important:
If you decide to spend money in the game, it is very important to develop a good starter account. Strong players usually buy enough Gold to summon all the Saints they want for their lineup, and train them until they become nigh unstoppable. This will make the beginning stages of the game much easier for you. If not, you might find it difficult to defeat others in PvP, even after you have spent a bit of money. This is why a lot of people spare no expense to acquire the Saints needed to create their desired lineup. Rewards for high divisions in the Arena are really useful during the early stages. A good lineup ensures that the money you spend can be converted into actual combat power to the greatest extent.
The above are some simple tips on getting the most out of your hard-earned money.