< BACK
System: Summoning Saints
Jun 11, 2019
Summoning Saints
Summoning is the main way to get Saints in Seiya: Knights of the Zodiac (Tencent). Tap the Summon button in the lobby to enter the Summon menu. Tap Summon to spend Astral Gems and summon Saints. The summoned Saint's quality and type is random.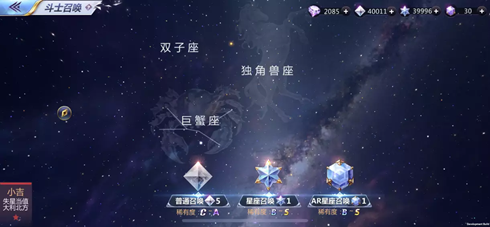 (Summon Menu)
Introduction
Summons include: Normal Summon, Zodiac Summon, Limited-Pool Summon and AR Zodiac Summon. Normal Summon costs Common Astral Gems, and grants a Saint of class C to A. Zodiac Summon costs Advanced Astral Gems and grants a Saint of class B to S. The following image is the Zodiac Summon menu: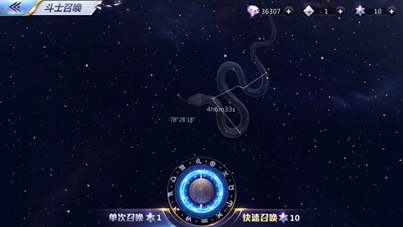 (Zodiac Summon Menu)
Zodiac summons can be done one at a time or ten in one go. Select single summon or quick summon, and then tap in the middle of the start chart to summon.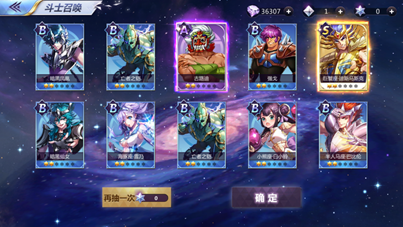 (10 Summon Effect)
Limited-Pool Summon: This will be available during certain times, and the summon pool is different from other summons. SS-quality Saints can be gotten here, and each summon costs an Advanced Astral Gem.
AR Zodiac Summon: Summoning costs a special AR Astral Gem. The rewards are the same as for Zodiac Summon. However, it's a quite a bit more interesting. By utilizing AR technology, you can take the game into your living room, and take various screenshots to share via social media.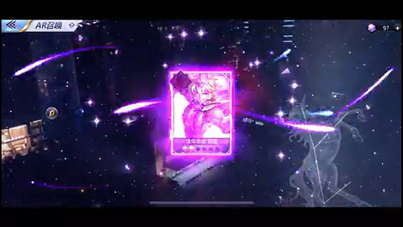 Saint AR Summon: Tap and hold on Seiya in the Lobby for 3 seconds to find the entrance. Saint AR Summon takes Saints into the real world, and you can take group photos with the Saints you like, then share and save them.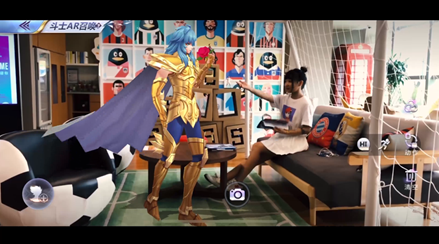 How to Obtain Astral Gems
Summoning costs Astral Gems and these can either be purchased or obtained. Common Astral Gems cost 30,000 Gold each, Advanced Astral Gems cost 100 Diamonds each, and AR Astral Gems can be obtained via operational events. While in the Summon menu, tap the + sign in the top right to quickly buy Astral Gems. If you want to buy several Astral Gems at once, you can do so via the Mall. Once the Mall runs out of stock, you can spend Diamonds to refresh its stock.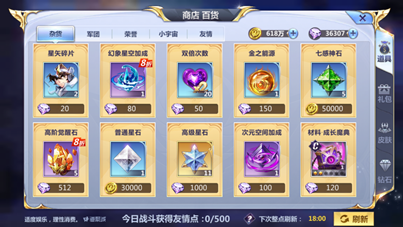 Astral Gems can also be acquired by completing story quests, or by completing high-level achievements.