< BACK
Legion Commissions
Jun 11, 2019
Legion Commissions
You may dispatch Saints you own to complete legion commissions. Completing a commission grants great rewards.
Entrance
Legion Commissions become available upon joining a legion. Tap on Legion in the lobby, and then select Legion Commissions to find the quest menu.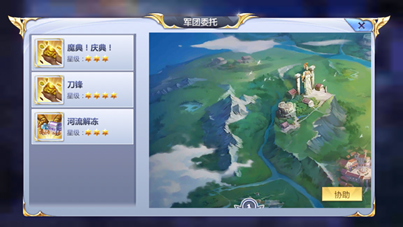 (Legion Quest Menu)
Quests - Dispatch
Preview quests by tapping on them in the quest list to the left. Quests of different Star levels have different rewards and requirements for dispatched Saints. Select appropriate quests depending on your own situation, and then tap Dispatch.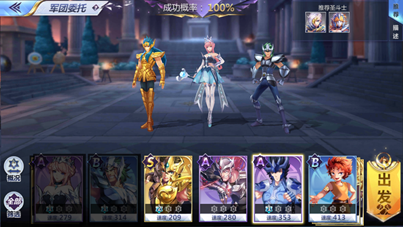 (Dispatch Menu)
Drag a Saint and drop it in the topmost part. You can view your chance of success at the top. If you reach 100% you also get additional rewards. Using recommended Saints gives you a higher chance to succeed. Dispatching higher leveled Saints also increases your chance of success. After you have made your choice, tap Depart to begin the commission quest.
You will also be able to check your quest progress from the Quest menu. Upon completion, you can also claim its rewards.
Quests - Assistance
Tapping the Assist button in the Quest menu enables you to aid friends on their legion commission quests. This is a great way to get additional rewards.
Legion Commissions are performed automatically, which makes them a great way to receive an abundance of rewards without spending much time. Remember to accept quests every day, and don't forget to reap the rewards as well!