< BACK
Legion Rewards
Jun 11, 2019
Legion Rewards
Legion members obtain materials while doing daily events, and these can be given to the legion in return for Legion Rewards.
Entrance
Tap on Legion - Legion Rewards. Item requests from legion members are displayed in the menu. If you possess the right item and are willing to donate it, then tap on Donate. Doing so grants you Legion Tokens.
Find your own Rewards by tapping Rewards in the bottom right corner.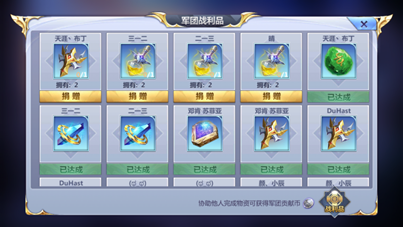 Legion Rewards Menu
Introduction
Collect four kinds of materials and then tap the Activate button to gain great rewards. Activating it twice every day grants additional chests. If you do not have enough materials to Activate, you can tap the corresponding material icon and select How to Obtain.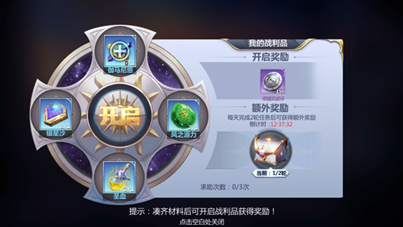 Activating Personal Legion Rewards Menu
Obtaining materials
1. Grand Pope's Treasures: Complete daily events to acquire Activity, which can then be used to claim Treasure Maps to activate Grand Pope's Treasures. Completing these grant random types of Legion Rewards.
2. Legion members can donate material to each other. If you lack a certain material, then request said material from other legion members, and wait for the magic to happen. You can send issue three donation requests per day.
Activation Rewards
Every chest you open grants random rewards, and may contain Legion Contribution Tokens, Diamonds, Astral Gems, etc. Opening two on the same day also grants additional rewards which include Skin Vouchers, Legion Funds and Diamonds.