< BACK
PVE: Mirage Invasion
May 21, 2019
Mirage Invasion
Monsters from the Dimensional Space appear and transform into a random Saint. They possess all of that Saint's skills and appear in a group, which makes them extremely dangerous.
Mirage Invasion works as a secret instance. It doesn't have the same set content as other instances and is randomized every time it appears. Clearing any of the material instances (Dimensional Space, Ancient Ruins or Titan Temple) has a chance to trigger Mirage Invasion. You can enter it below your avatar in the Lobby. Each Mirage Invasion exists for 20 minutes, and if it hasn't been challenged by then, it'll disappear and you simply have to wait until it is triggered again.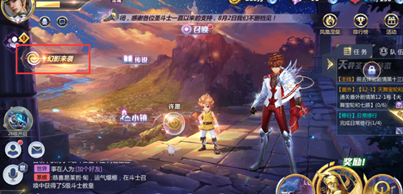 Mirage Invasion challenges don't cost Stamina and you can challenge it together with others or by yourself. The reward contains Saint Shards for that Saint, EXP Potions, Gold and Legion Rewards, but doesn't grant any account experience. You can only get rewards 3 times from joining other players' Mirage Invasions, after which you'll only get Hearts.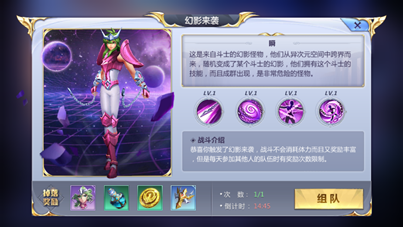 In Mirage Invasion, you'll face five identical Saints, and you attain victory by defeating them all. The rules are the same as in other instances.