< BACK
Leveling Up Saints
May 21, 2019
Leveling Up Saints
Leveling up a Saint greatly increases its basic attributes such as HP and P.DEF (SPD doesn't increase with level). The quickest way to gain levels is to drink Saint EXP Potions, which can be gained in the experience instance—Ancient Ruins. You can also get large amounts of them through normal battles and daily events.
Drinking Saint EXP Potions has to be done manually from the Intensify Saint menu in Saint Management. Continue by tapping the Level Up button in the right-hand corner. You can choose to level up 1 level or 3 levels at once.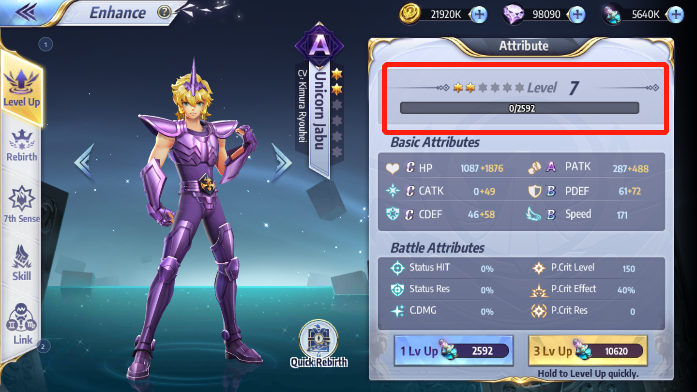 (Saint Level Up Menu)
Apart from drinking Saint EXP Potions, experience is also gained when a Saint takes part in battle. Every Saint in your battle lineup will gain experience after the battle is over. Saints that die in battle will also gain experience. Gaining experience from battles happen automatically and you don't have to do anything for this to happen.