< BACK
PVE: Bonus Story
May 21, 2019
Bonus Story
The bonus stories are extensions to the main story. You unlock them one by one as you clear the main story. Bonus stories can be challenged as many times as you want and they grant great rewards.
Bonus story entrance:
Tap Campaign in the bottom right corner to enter, or you can tap the track quests bar on the right-hand side. If it is shown as locked, then you have to meet certain conditions (leveling up or clearing main stories) before you can enter the new instance.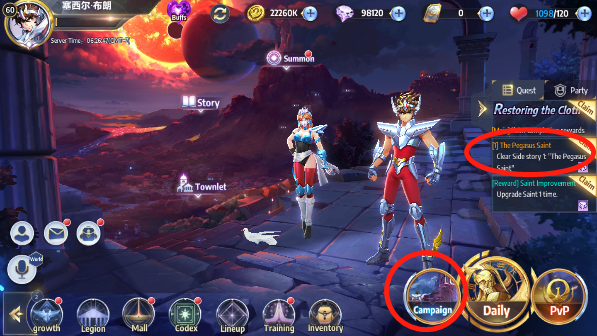 (Bonus Story Entrance)
There's a certain number of bonus stories per main story. You unlock them by completing the pre-requisite main story and reaching the required level. You also have to complete one bonus story before the next one becomes available.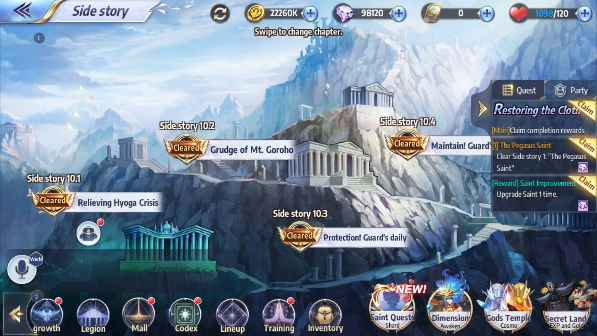 (Bonus Instance Details)
The first time you complete a bonus instance you get a first clear reward. Subsequent challenges just grant basic battle rewards. Tap on an instance to get more detailed information. Each instance consists of 3-6 battles, and each battle costs 6 Stamina.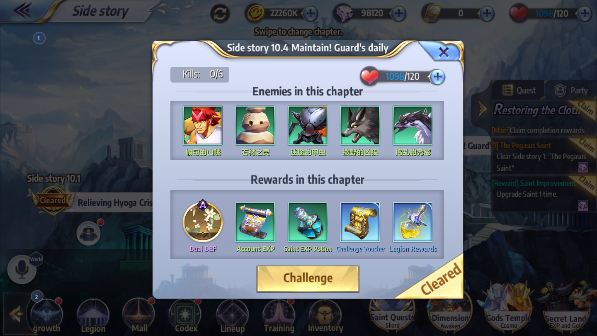 (Bonus Instance Details)
Saint quests:
When completing bonus stories, you may run across Saints who are tormented by their inner demons. After helping them defeating their demons, you can interact with them (this costs Stamina) to gain Saint Shards.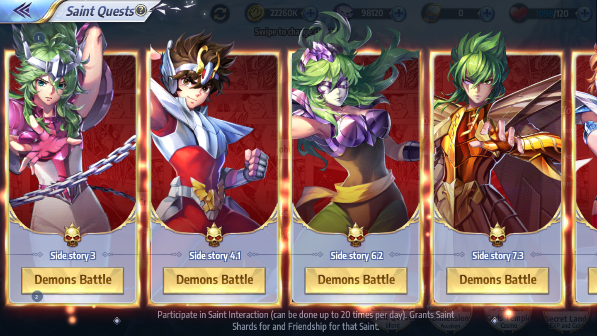 (Saint Quest)
Bonus instance rewards:
The first clear reward grants Diamonds and subsequent clears only grant battle rewards. These rewards include Account Experience, Saint EXP Potions, Cosmo, Challenge Vouchers and Legion Rewards.