< BACK
Leisure: Virgo Shaka's Quiz
May 21, 2019
Virgo Shaka's Quiz
Introduction:
The quiz is available on Saturdays and Sundays. It is done solo and rewards Saints with experience and Gold.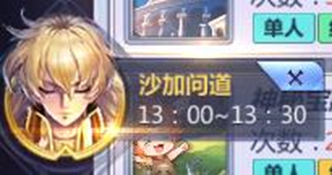 Entrance:
Tap the Limited Time Event in the Daily Menu to enter.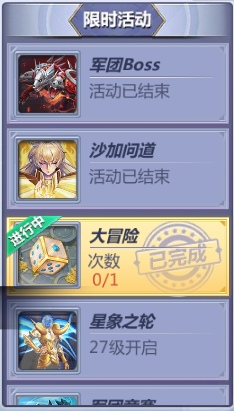 Rules:
During the quiz, everyone has 10 chances to get rewards. If you don't know the answer, you can choose not to answer without it affecting your reward chances. Once given, an answer cannot be changed. The legion members who are the quickest to answer will have their answers displayed for their other legion members.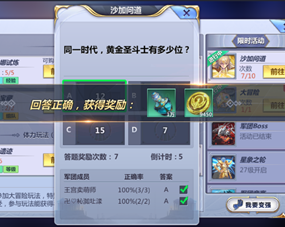 Players will get Saint experience and Gold for each question answered correctly. Up to 10 rewards can be gained per day.