< BACK
System: Saint Links
May 21, 2019
Saint Links
All Saints have links with which they are connected. Their links are also related to their connection in the original manga. Collecting all Saints of a link activates it, and grants the Saints additional attributes. You can view all of these links in the Saint Codex. You can view your link progression in the Growth menu.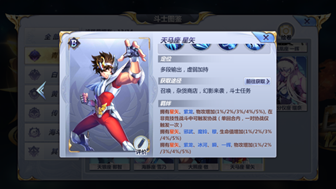 Activating a link grants attribute bonuses to all of its Saints (HP/P.ATK/C.ATK %). This attribute bonus is permanent and stacks. You can view your link progression via Growth - Upgrading Saints. A link becomes activated once all of its Saints are lit up.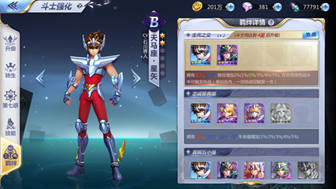 Saints who are connected via links can aid their companions during battle (non-PvP). Both Saints have to be in the same lineup, and their assist attack can only be triggered by basic attacks (this can only trigger once per round). For example, if you have both Shiryu and Seiya, you can activate the link - Friend For Life. This increases both Shiryu's and Seiya's P.ATK by a certain percent. If both are in your lineup, they can trigger assisted attacks.
Each link has 5 levels. When activating a link, it begins at level 1. When all Saints reach 3 Stars, it becomes level 2, and reaching 6 Stars on all its saints equals to level 5 (each star level reached in between these by all of the Link's Saints increases its level by 1).
The more Saints you collect the more Links you can activate; it's more or less a bonus for the completionists out there.