< BACK
PVE: Saint Quests
May 21, 2019
Saint Quests
Quest intro:
When completing bonus stories, you might run across Saints who are tormented by their inner demons. After helping them defeating their demons, you can interact with them to gain Saint Shards.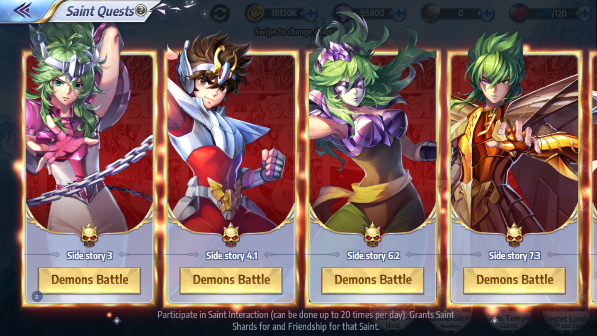 Quest entrance:
Find it by tapping the Campaign button in the Lobby and then tap Saint Quest.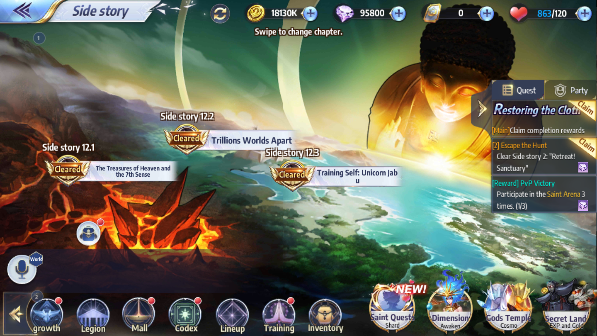 Quest rules:
After defeating a Saint's inner demons, you can interact with him/her. Doing so costs 6 Stamina and grants Saint Shards and other rewards.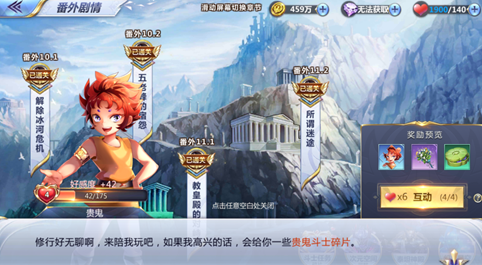 Quest rewards:
Various Saint Shards